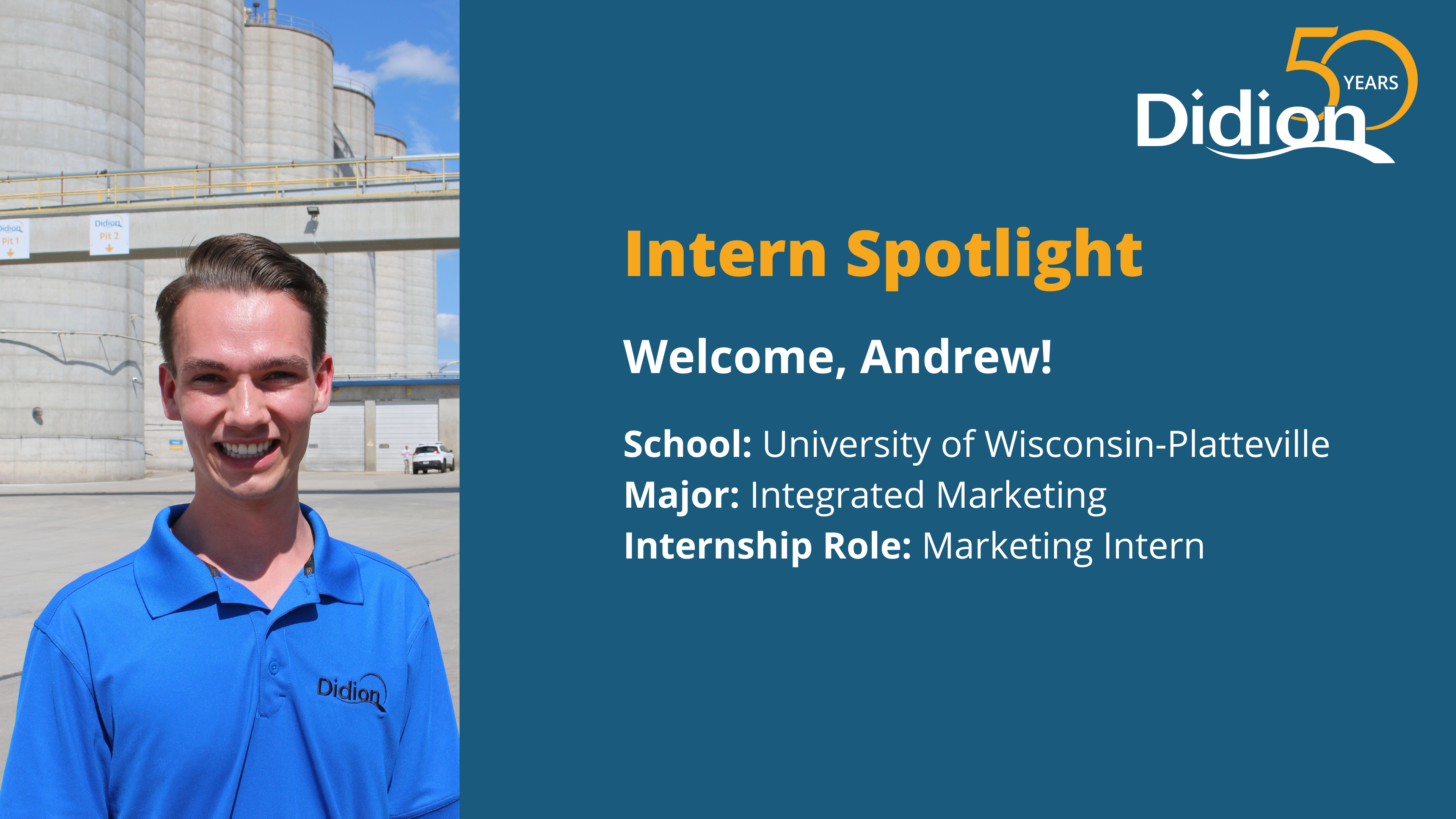 Name: Andrew H.
Title: Marketing Intern
University: University of Wisconsin-Platteville
What drew you to intern with Didion?
I decided to intern at Didion so I could get more marketing experience in an industry that was new to me. The fact that interns work on real projects and aren't assigned "busy work" was very appealing.
What impactful projects have you worked on/are you currently working on?
I'm creating a video and internship webpage that highlights the internship experience at Didion. Both the video and webpage will give potential interns a better idea of what it's like interning at Didion and help the company attract new talent to the team.
What attracted you to the milling/manufacturing profession?
I didn't know about the milling industry until I saw this the marketing internship job listing. That led me to do research on milling and it was an industry I wanted to learn more about.
What have you learned at Didion that will be beneficial for your career?
I learned how to create pieces of content with the audience in mind. Our team creates content specifically for the audience we are trying to reach and this is an important skill to master in marketing.
What do you enjoy doing in your spare time?
I love hanging with friends and family, watching Netflix, and traveling!