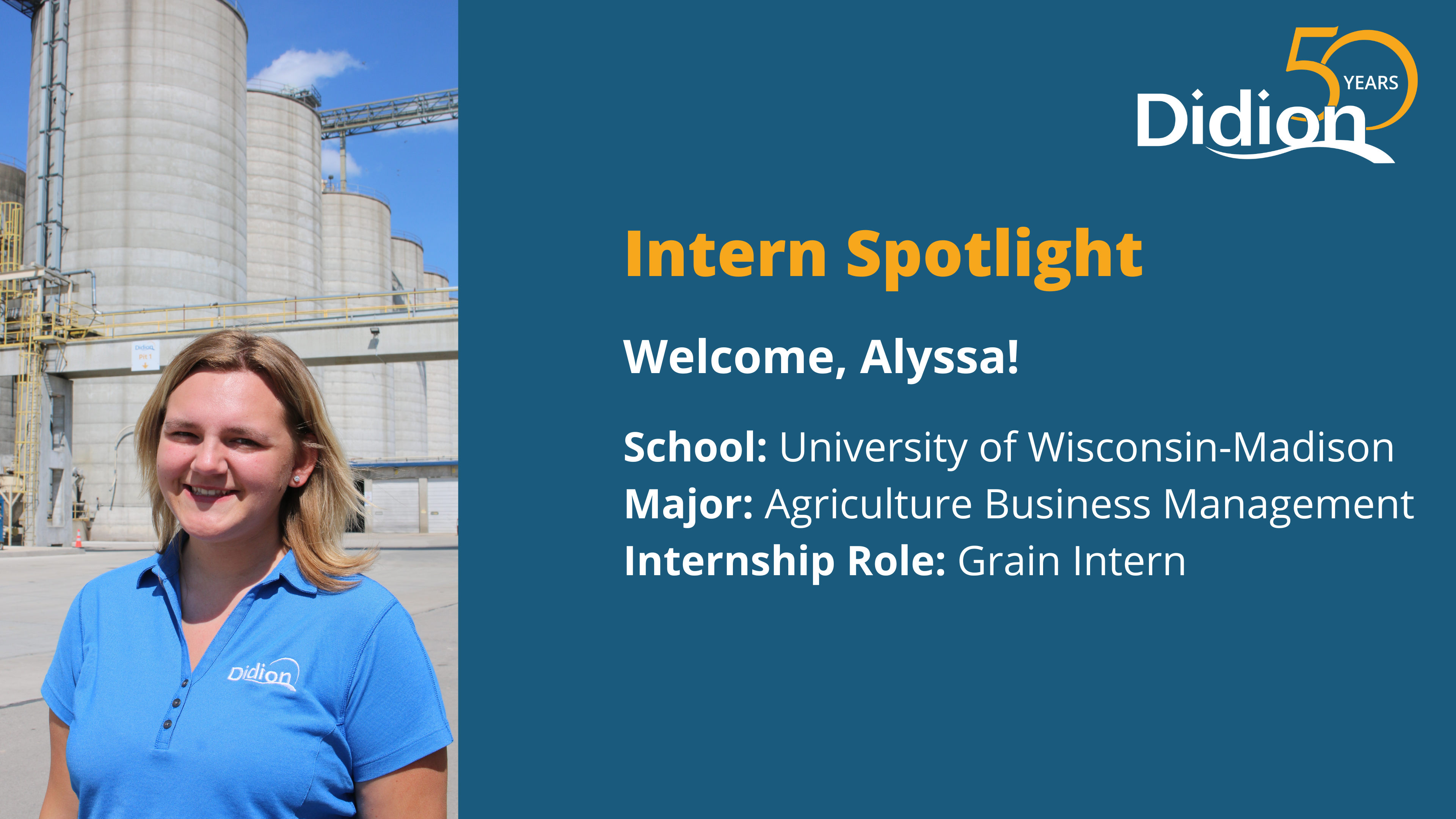 Name: Alyssa W.
Title: Grain Intern
University: University of Wisconsin-Madison
What drew you to intern with Didion?
I wanted to work with a group of knowledgeable people and get experience in a field I have never worked in.
What impactful projects have you worked on/are you currently working on?
I'm creating a tool that will be utilized by our grain team. This is an analytics tool that observes grain flows from Didion's draw territory based on historical data.
What attracted you to the milling/manufacturing profession?
I grew up with a background in agriculture. I've seen the farming process of planting, growing, and harvesting corn but wanted to learn what happened after the harvesting. Learning how corn is graded, where the corn goes, what products its used in and how the mill works were all things that drew me to the industry.
What have you learned at Didion that will be beneficial for your career?
The importance of having strong core/moral values and sticking/following through with them. I have also become more personable and found that it's okay to work on tasks outside my comfort zone.
What do you enjoy doing in your spare time?
I enjoy fishing, traveling, and spending time with my family and friends.