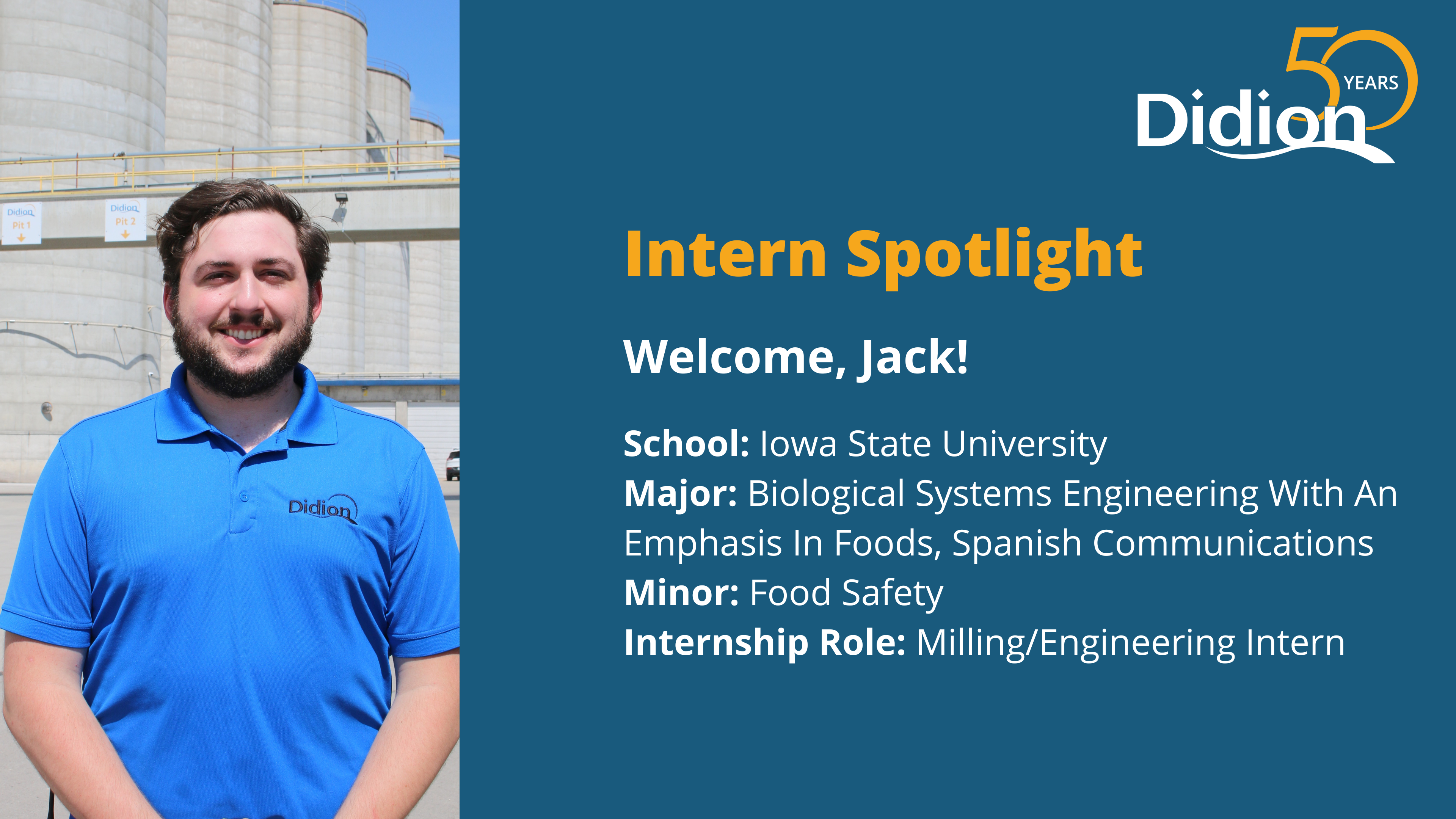 Name: Jack L.
Title: Milling/Engineering Intern
University: Iowa State University
What drew you to intern with Didion?
I learned about Didion at my college's job fair. The Human Development team member told me about the processes at the mill and projects I'd be working on. I also learned in morning meetings there is a section called "caught you at your best." This is where people can give shoutouts to other team members. I wanted to join a company that recognizes hard work and congratulates fellow team members working on challenging tasks.
What impactful projects have you worked on/are you currently working on?
My capstone project focuses on ventilation/temperature control of the mill. Having this project completed will save the company a significant amount of down time.
What attracted you to the milling/manufacturing profession?
Most of my prior work experience has been on a farm and I've always been interested in ethanol production. I took a grains class in the spring semester and we discussed milling and the scientific process of ethanol production.
What have you learned at Didion that will be beneficial for your career?
I've learned how to work in a fast-paced environment and how to complete tasks on time. It's been great working with a diverse group of people that answer my questions and help develop my skillset.
What do you enjoy doing in your spare time?
I enjoy going disc golfing with the group of interns and being outdoors. If I'm not playing Pokemon GO, I'm enjoying a good nap!