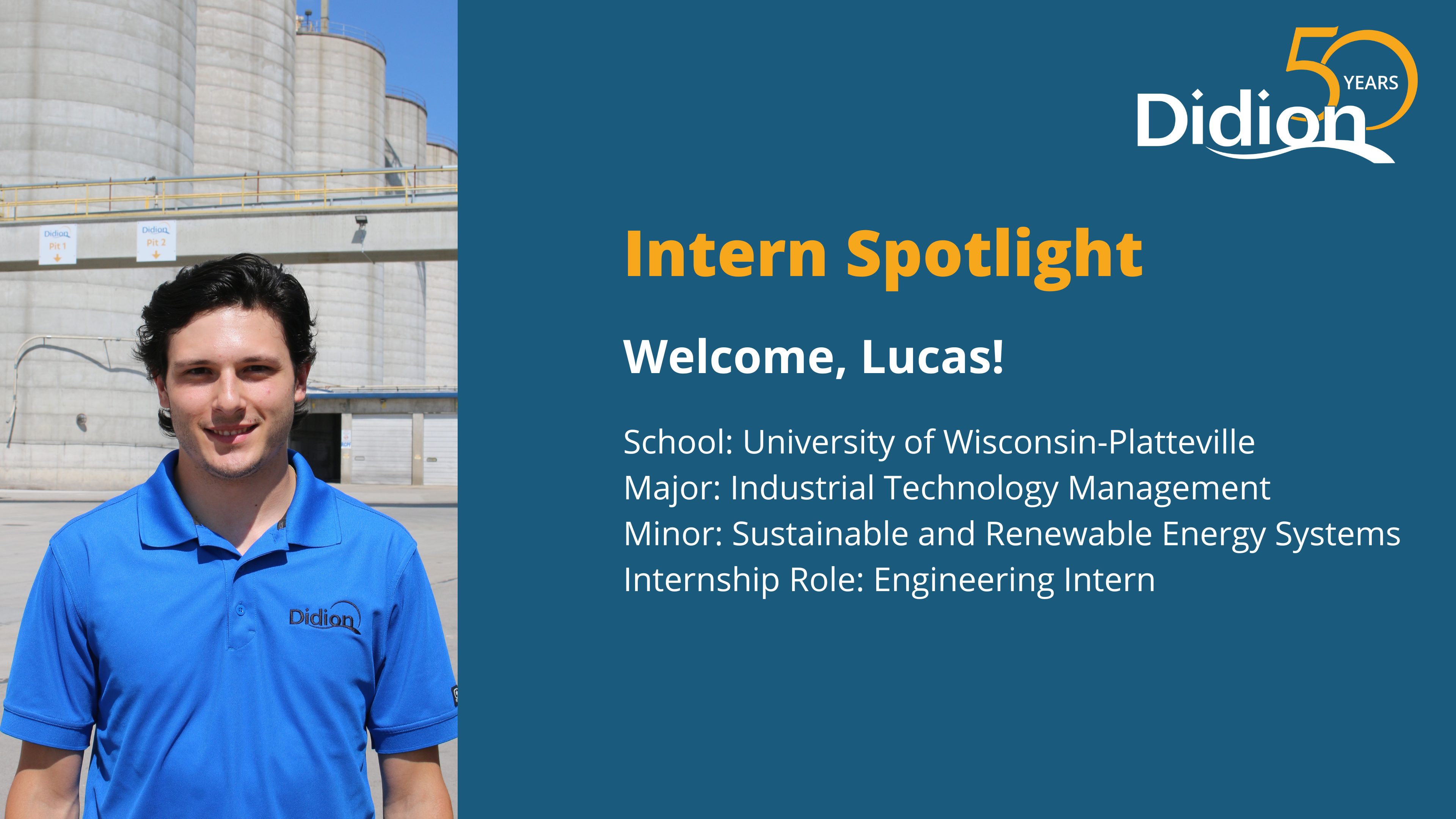 Name: Lucas A.
Title: Engineering Intern
University: University of Wisconsin-Platteville
What drew you to intern with Didion?
I love bioscience and wanted to learn more about Didion's process and the new machinery in the mill.
What impactful projects have you worked on/are you currently working on?
I'm working on updating the inventory of our bioscience plant. This will give us a better understanding of everything we have and save us time searching for the items we need.
What attracted you to the milling/manufacturing profession?
The manufacturing industry has always been interesting to me and I wanted to learn more about Didion's processes. I like seeing the connection between a finished product and the processes used to create it.
What have you learned at Didion that will be beneficial for your career?
Learning to coordinate, communicate and respect my coworkers will be beneficial for my career. It's helpful for me to understand exactly what is going on and how to get a job done.
What do you enjoy doing in your spare time?
I enjoy golfing, hanging out and playing video games with friends, gardening, listening to and making music, drawing, and painting.