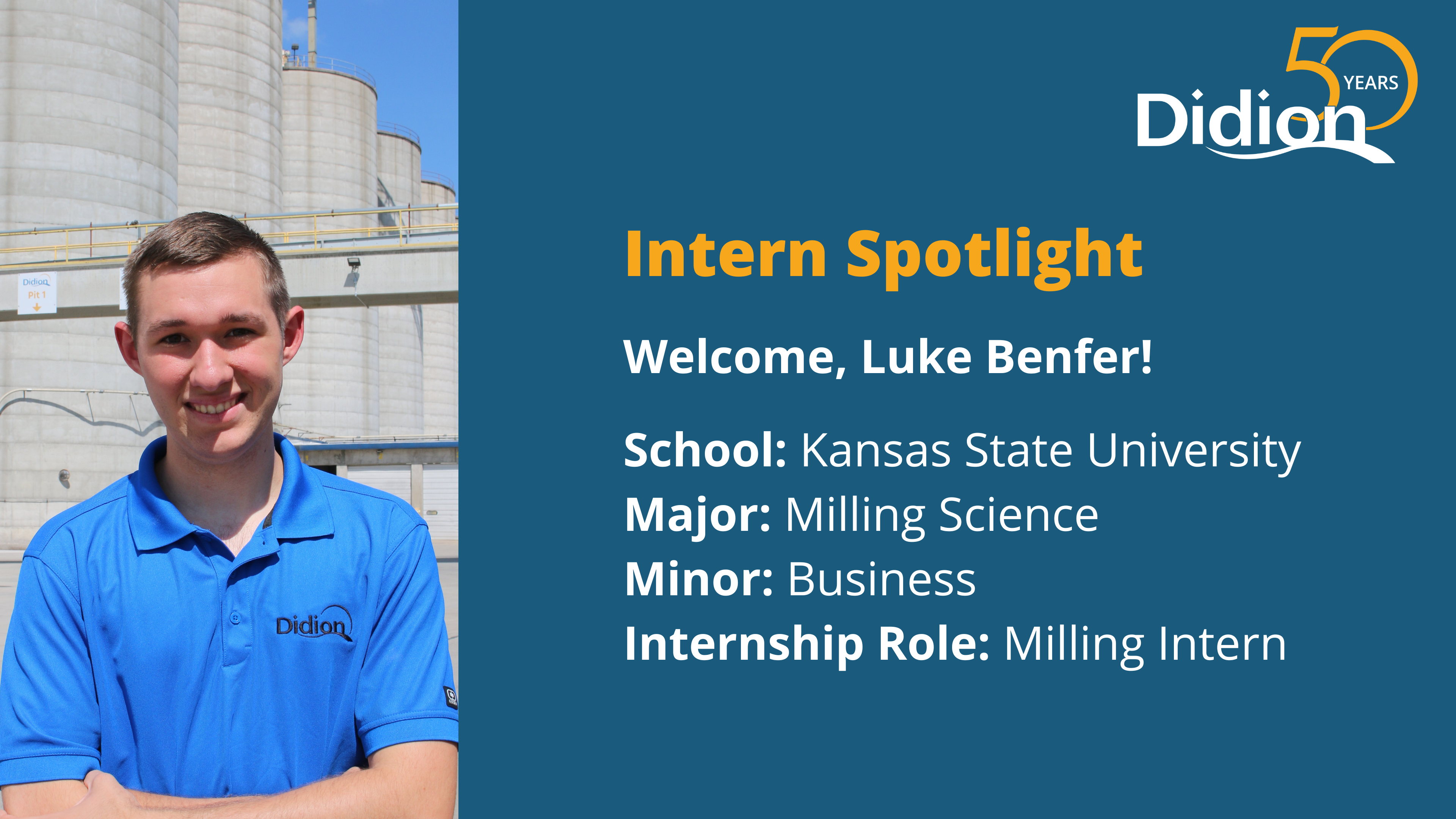 Name: Luke B.
Title: Milling Intern
University: Kansas State University
What drew you to intern with Didion?
I had an internship last year and really enjoyed my time and my projects. I was offered an internship again and chose to come back because of the opportunity to learn and to jump back in from my previous year. Originally, I chose Didion because of the project-based internship program style as well as the opportunity to work with other interns.
What impactful projects have you worked on/are you currently working on?
This summer I am improving the bulk loadout department. One of the improvements I'm making is creating a downtime tracking system. By analyzing data collected from the tracker, I will make improvements to the department. After my internship, the system's data will be used by the BLO department to make future decisions.
What attracted you to the milling/manufacturing profession?
My background is in agriculture and I grew up on my family's farm. At Kansas State University, I toured the milling department as a kid and enjoyed the mixture of engineering concepts with practical hands-on learning. I decided to major in milling and my previous internship solidified my choice because I've enjoyed my experience in the milling profession.
What have you learned at Didion that will be beneficial for your career?
One major thing that I have learned at Didion is project management. With the large scale of projects that we are put in charge of, we have a responsibility to manage resources wisely. This means we need to collaborate with all the business functions to achieve our goals. This is a very beneficial skill, and it will give us a leg up for future careers.
What do you enjoy doing in your spare time?
I enjoy running, hiking and being outdoors. I like to explore new areas and find fun disc golf courses to play with my friends.