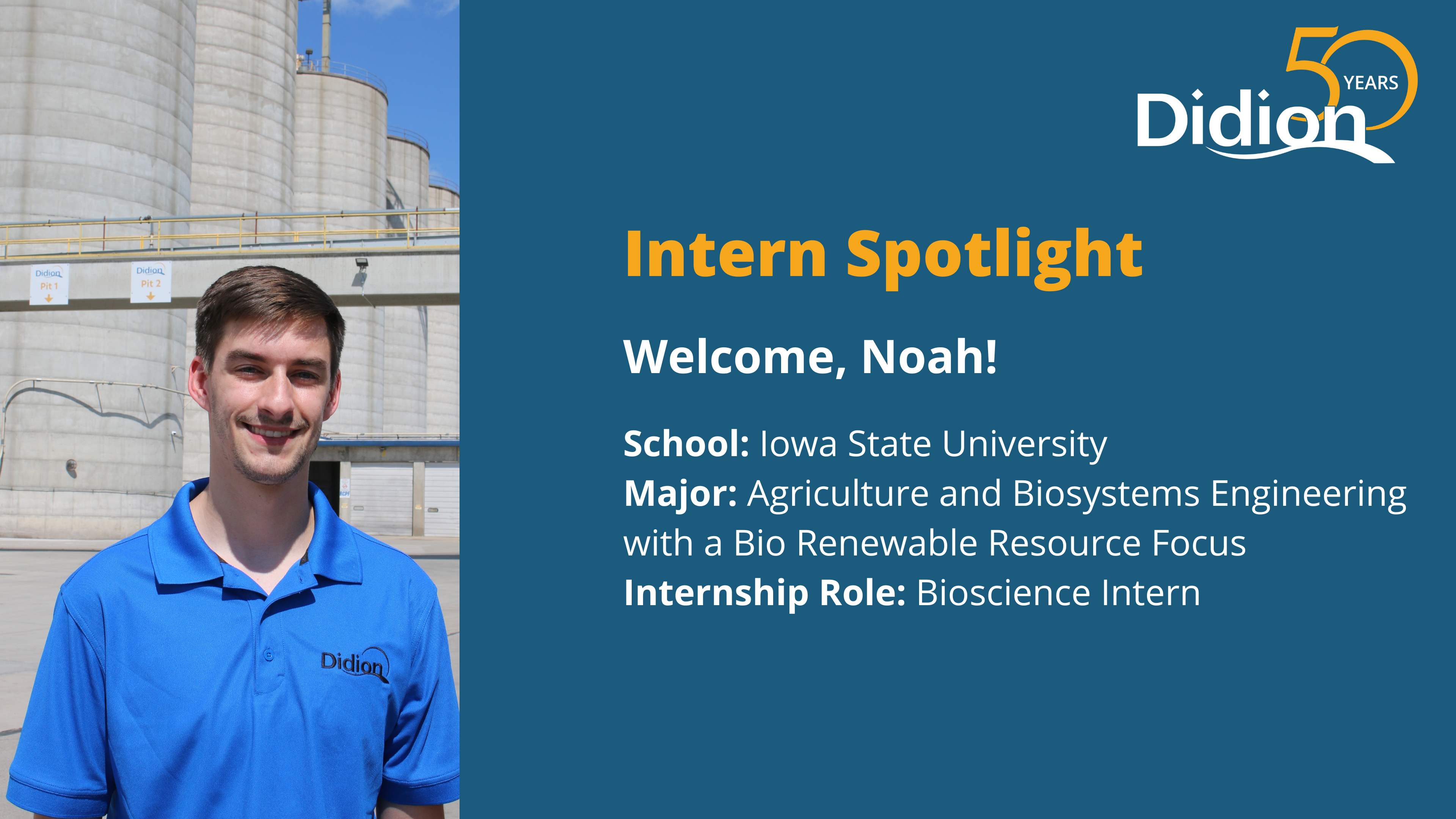 Name: Noah S.
Title: Bioscience Intern
University: Iowa State University
What drew you to intern with Didion?
I was looking for professional work experience to apply the knowledge I'm learning in school. I was specifically looking for an opportunity at an ethanol plant because I'm wanting to use my degree for a more sustainable manufacturing approach.
What impactful projects have you worked on/are you currently working on?
I'm working on improving the DAF performance. By optimizing the DAF performance, the ethanol plant will have the ability to generate as much corn oil as possible.
What attracted you to the milling/manufacturing profession?
I wanted to be in a profession that would continuously challenge me and no day would be the same. I'd like to use my degree to make our society more sustainable. Working at the ethanol plant is a great fit for me because it is more sustainable and the facility creates minimal waste.
What have you learned at Didion that will be beneficial for your career?
I've learned many research techniques and how to utilize them to ensure quality. Being at Didion has shown me the applications of the concepts I learned at school. It's been awesome to see the fermentation process at an industrial scale and how the plant optimizes production.
What do you enjoy doing in your spare time?
I enjoy watching TV, movies and playing games. This summer, the interns and I have been playing a lot of Super Smash Bros. I also enjoy going disc golfing whenever I get a chance.