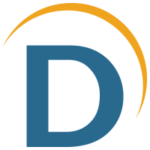 Didion is more than corn – we're about curiosity. For nearly 50 years Didion Milling has been storing, milling and transporting corn products that end up in some of the food that's probably on your pantry shelf right now. We are an organization that is on a never-ending quest for knowledge and improvement. Didion is also an ethanol producer and our mission is to reduce our dependence on foreign oil while we continue to realize the full potential of renewable biofuels. An exciting, new production area for Didion has come from the increased demand for higher quality alcohol for the sanitizer market, Didion has modified their ethanol facility to manufacture 190 Proof Denatured Alcohol. When we say, "we make a difference," we mean it in a vast and literal way: for family farmers, for hungry nations, for top-brand food manufacturers, for our dedicated team, for our local economies and the communities we call home.
The Bulk Load Out (BLO) Lead is a hands-on leadership role that is critical in leading the BLO team to contribute to the highest of production, quality, and efficiency standards in the production of food grade and commercial ethanol and related corn-based products. The BLO Lead is cross-trained in multiple tasks to increase contributions to the organization, enhance production flexibility and readiness, while also providing job enrichment and growth opportunities to incumbents. Positions work a 12 hour shift on a 4-4 rotation.
RESPONSIBILITIES:
The highest levels of PRODUCTION and EFFICIENCY are achieved through passionate commitment and proactive ownership. People in this key role:
Committed and unfailing Pack/BLO team support through leadership of Pack/BLO team; lead will be responsible for grain monitoring and hands on work as needed during shift related to:
o Collection and recording of environmental data and incoming grain metrics.
o Devising and participating in activities to improve Pack/BLO quality and quantity.
o Monitoring environments to ensure maintenance of air quality.
o Determination, administration, and execution of policies relating to operations administration and standards and facility maintenance.
o Determine how to allocate resources, and how to respond to unanticipated problems.
· Lead shift with critical thinking and troubleshooting skills and partner with maintenance and millwright department to efficiently diagnose machine malfunctions and operating difficulties, coordinate maintenance, and make needed adjustments in order to achieve optimal grain flow targets.
Inspire the shift to achieve continuously greater results through:
Setting and communicating the highest of expectations for performance
Constantly providing feedback on individual and team performance to these expectations
Maximizing everyone's potential through continuous coaching and development
Building trust through establishing a personal relationship with every individual.
Collaboratively establishing clear, challenging goals, objectives and performance targets that support the company's mission and vision
Creating a climate that respects and values each team member's individual contributions
Develop shift of team members that are technically excellent through ongoing training, cross-training/job rotation and mentoring, to include:
An in-depth understanding of the Milling department's needs to guide shift's efforts accordingly
Necessary information and facilitation support for problem-prevention and sustained resolution
Actively preparing and engaging employees in continuous process improvement
Driving decision-making to the team member level
Actively support Production, maintenance, & quality departments on shift as well as advance personal professional development through:
Contribute to planning, scheduling, strategic and change initiatives and schedule attainment in conjunction with Grain and Plant Managers
Leading and facilitating cross-functional action teams and projects on shift
Actively seeking expanded assignments
Communication with direct manager and other supporting departments on schedule progress.
Timely communication on order or schedule delays with updated time frames for getting back on track.
Timely and accurate delivery of department progress reports
· Diligently endeavor to add value to the organization, the department, and the team by making positive contributions in production, quality, safety, and teamwork culture.
· Serve as mentor by proactively increasing other team member contributions through training, on-the-job development, and coaching.
· Ensure that Pack/BLO materials, labor and equipment are used efficiently during shift.
· Contribute toward recommendations of process or machinery improvements for Milling area.
· A proactive commitment to growing and expanding skill set through training and education leading toward expert competency in of all processes and machinery used in the Milling department.
· Personally committed to add value to the organization, the department, and the team by performing all tasks required to support the Production group in the efficient operation of the plants.
Personal and Work Environment SAFETY is achieved through:
· Commitment to follow all safety procedures, GMP's, performs risk assessments prior to commencing an unfamiliar task, seek to identify and implement proactive safety improvements, and use PPE when required such as: chemical handling, hearing protection, lock-out tag-out, harnesses, respiratory masks, etc.
· Absolute adherence to safety procedures,
· Use, inspection, and care of vehicles, equipment, and tools to include test equipment, lab equipment, industrial trucks, production equipment and man lifts.
· Initiation of investigation and leading RCA's to ensure problems are resolved and will not reoccur.
· Commitment and promotion of safety promises at all times.
· Involvement of safety committee and audits on a regular basis
· Taking place in CAPA validations of understanding, retention, and effectiveness in the field.
· Guarantee the safest workplace through building an environment where each person feels a personal sense of responsibility for not only their safety but that of their teammates
· Develop a shift on team members that are demonstrate safety excellence through education, auditing, and validation of safety procedures and policies.
· Complete no less than one safety audit each week of Milling area
REQUIREMENTS to help ensure success include:
To qualify for this position, an individual must possess any combination of experience and education that would likely produce the desired job outcomes. Specific requirements include:
· High school diploma required; 2 year technical degree in a related field a plus.
· Minimum of 2 years of Pack/BLO/Production experience required.
· Advanced computer competency required including typing, web browser, and Microsoft Office; Advanced competency in MapCon.
· Advanced critical thinking and troubleshooting skills used to lead shift to complete Pack/BLO tasks safely.
· Experience in leadership role highly desired; demonstration of excellent interpersonal skills including communication, conflict resolution, and development of people; willingness to seek training and/or continuing education toward development of leadership abilities.
· Ability to read, write and speak English fluently in order to communicate effectively with team members within and external to Pack/BLO department. Spanish skills desired.
· A positive, proactive demeanor resulting in superior teamwork and collaboration with team members while demonstrating a commitment to excellence.
PHYSICAL REQUIREMENTS AND ENVIROMENTAL FACTORS
· Must be able to work in environmental factors that include noise, dust, hot weather, and cold weather.
· Must be able to lift 50 pounds.
· Must be able to ascend and descend stairs, ladders, and gangways on a frequent basis and be able to work while standing on a continuous basis.
· Ability to safely work aloft (heights over 100') including ladders, man lifts, harnesses, equipment tops and scaffolding.
· Ability to enter confined spaces, following all safety procedures, while in performance of job duties.
· Must be able to communicate by using and hearing 2-way radio.