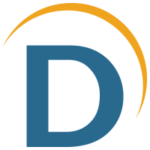 Electrical & Controls • Programming
** Home base for this role can be anywhere in the Continental United States. Incumbent will be required to commute to our Cambria, WI location one to three times a month.
POSITION DESCRIPTION:
Didion is seeking a highly detailed and organized Industrial Automation Programmer to support the development of current and new automated manufacturing equipment within our facility. Programming responsibilities are primarily focused on a Distributed FactoryTalk ViewSE system and the ControlLogix Platform. This position requires the ability to multitask and communicate across different departments in the organization. This individual must be willing to learn and pursue new technologies in an organization that is passionate about automation. Several advancement opportunities exist within the organization.
RESPONSIBILITIES:
Primary responsibility is to support the needs of our growing operations by programming, commissioning, and troubleshooting new and existing systems. Specific responsibilities include:
Provides hands on assistance to plant personnel with troubleshooting, commissioning, and programming of HMI's, PLC's, VFD's, process devices, and other automation equipment.
Complete PLC and HMI Programming projects with minimal assistance.
Provide assistance in generating documentation required for our plant staff
Collaborates with engineering, operations, electrical, & mechanical personnel in a team environment to improve and/or optimize plant production performance.
Continuous vigilance in auditing for operational compliance and identifying needed repairs or additions/improvements to the facilities' operating systems to increase productivity.
Committed and unfailing support for engineering, construction, and operations to achieve operational excellence.
Personal and Work Environment SAFETY is achieved through:
Ensuring programming complies with relevant safety, environmental, quality, and other standards.
Assisting operations and engineering with process safety elements, permissives, and interlocks
Awareness and adherence to safe electrical work practices.
Flawless use and safe operation of production machinery.
Absolute adherence to all safety procedures, GMP's, and the use of PPE, such as: hearing protection, lock-out tag-out, harnesses, etc.
REQUIREMENTS:
To qualify for this position, an individual must possess any combination of experience and education that would likely produce the desired job outcomes. Applicants will be considered based on the following:
Strong working knowledge of Allen-Bradley PLC's (SLC), PAC's (ControlLogix), Function Block programming, and PlantPAx type programming
Strong working knowledge of FactoryTalk View SE and distributed systems
Knowledge in the following Software: RSLinx, Drive Executive, RSLogix500, RSLogix5000, FactoryTalk View ME, BOOTP-DHCP Server, RSNetworx, AssetCentre, Transaction Manager, Energy Metrix, Historian SE, ACP ThinManager
Electrical troubleshooting skills and understanding of electrical systems
Knowledge and experience with Industrial networks (Ethernet, ControlNet, and DeviceNet)
Basic Networking and Computer skills, including Cisco ethernet configurations and settings.
Ability to read and interpret equipment wiring diagrams, and piping and instrument diagrams.
Ability to comply with programming and company standards
Developed computer skills needed for calibration programs and Computerized Maintenance Management Systems (CMMS)
Strong working knowledge of Allen-Bradley VFD's (PowerFlex)
Working knowledge of MCC's and control cabinets
Working knowledge of process device calibration & settings.
Experience with various Microsoft programs including Word, Excel, and Outlook
Excellent interpersonal and collaboration skills required to liaise with internal project teams.
Strong organization skills along with strong written and verbal communication skills
Ability to work independently in a fast-paced environment
Ability to work in a team environment with changing priorities and time pressures
Provide 24/7 support to plant personnel
PHYSICAL REQUIREMENTS AND ENVIRONMENTAL FACTORS
Must be able to work in environmental factors that include noise, dust, hot weather, and cold weather.
Must be able to ascend and descend stairs on a frequent basis and be able to work while standing on a continuous basis.
Ability to safely work aloft (heights over 20') including ladders, man lifts, harnesses, equipment tops and scaffolding on occasion.
Ability to enter confined spaces, following all safety procedures, while in performance of job duties on occasion.
Must be able to communicate utilizing a 2-way radio system.