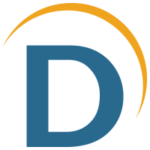 Maintenance Management | Markesan Food Packaging Operations
POSITION SUMMARY:
The Markesan Maintenance & Reliability Manager's role is critical in leading the activities of the site-specific Maintenance Team across multiple shifts to contribute to the highest levels of safety, quality, customer satisfaction and production efficiency of grain-based food products. The position reports to the Corporate Maintenance & Reliability Manager who oversees the development of standard work policies and implementation strategies across multiple manufacturing locations. This role will serve as a key support function for the Plant Manager and will actively manage the maintenance function on a day to day basis. The Maintenance Manager will provide job enrichment and growth opportunities to all levels of team members.
RESPONSIBILITIES:
Development and ownership of all aspects the Corporate Safety Culture. Safety Maturity is advanced through constant development of safe behaviors, procedures and systems.
Lead plant planned maintenance and predictive maintenance efforts.
Drive planning and scheduling efforts to achieve increased reliability and efficiency.
Lead local store room operations.
Maximize asset life and OEE (uptime rate).
Accountable for MRO materials management.
Manage and grow strategic partnerships.
Committed and unfailing management support through leadership of maintenance team. The manager will be responsible for the team budget and working to minimize costs through a clear understanding of maintenance value. Uses KPIs as a scorecard to measure group performance.
Ensures the CMMS system is being leveraged appropriately and that the system is accurate and represents the one truth.
Closely monitors results of all Root Cause Analysis and will audit activities to ensure timely corrective actions and closures through effective delegation to team. Works closely with the Engineering and Operations teams to ensure that chronic reliability issues are eliminated.
Ensures that the maintenance department is represented in Project Management discussions to proactively address the reliability needs from the beginning of the program.
Embraces and uses technology for conditioning monitoring to drive the best in class reliability maintenance program, while ensuring that the maintenance team is fully trained and utilizing available technology. Engages in data-centric problem-solving to minimize repetitive reliability issues.
Is a champion for good housekeeping as a guiding principle for excellent safety and productivity results.
Inspire the department to achieve continuously greater results through personal engagement:
Setting and communicating the highest of expectations for performance
Constantly providing feedback on individual and team performance to these expectations
Maximizing everyone's potential through continuous coaching and development
Building trust through establishing a personal relationship with every individual.
Collaboratively establishing clear, challenging goals, objectives and performance targets that support the company's mission and vision
Creating a climate that respects and values each team member's individual contributions
Develop department of team members that are technically excellent through ongoing training, cross-training/job rotation and mentoring, to include:
An in-depth understanding of the need to guide department's maintenance efforts accordingly
Necessary information and facilitation support for problem-prevention and sustained resolution
Actively preparing and engaging employees in continuous process improvement
Driving decision-making to the team member level
Diligently endeavor to add value to the organization, the department, and the team by making positive contributions in production, quality, safety, and teamwork culture.
Serve as mentor by proactively increasing other team member contributions through training, on-the-job development, and coaching.
Ensure that maintenance department materials, labor and equipment are used efficiently. Spare parts are appropriately inventoried and tracked to minimize waiting time during reactive maintenance activities while managing working capital.
Champions the corporate procurement procedures to shepherd the corporation's financial resources.
A proactive commitment to growing and expanding skill set through training and education leading toward expert competency in use of milling technologies, Maintenance Excellence including proficient use of CMMS, OEE efficiency tracking and analysis, leadership, development of team members, scheduling and planning, understanding department budget, superior communication skills, and professionalism.
REQUIREMENTS to help ensure success include:
To qualify for this position, an individual must possess any combination of experience and education that would likely produce the desired job outcomes. Specific requirements include:
Associates or technical degree in a related field highly desired; Bachelor's degree preferred; equivalent work experience in lieu of degree considered.
Minimum of 5 years of industrial maintenance leadership experience in an industrial manufacturing environment highly desired. Experience in a chemical processing plant highly desired.
Advanced computer competency required including Microsoft Office; Advanced competency of CMMS software or ability to learn required.
Advanced critical thinking and troubleshooting skills to be used for strategic planning in leading maintenance department toward efficient completion of goals.
Certified skills using predictive maintenance technology and ability to successfully analyze data outputs to plan preventative maintenance accordingly.
Minimum of 2 years of experience successfully leading teams including demonstration of excellent interpersonal skills including communication, conflict resolution, and development of people; willingness to seek continuing education toward development of leadership abilities
A positive, proactive demeanor resulting in superior teamwork and collaboration with team members while demonstrating a commitment to excellence.
Ability to read, write and speak English fluently in order to communicate effectively with team members within and external to maintenance department. Spanish skills desired.
A positive, proactive demeanor resulting in superior teamwork and collaboration with team members while demonstrating a commitment to excellence.
PHYSICAL REQUIREMENTS AND ENVIRONMENTAL FACTORS
Must be able to work in environmental factors that include noise, dust, hot weather, and cold weather.
Must be able to lift 55 pounds.
Must be able to ascend and descend stairs, ladders, and gangways on a frequent basis and be able to work while standing on a continuous basis.
Ability to safely work aloft (heights over 20') including ladders, man lifts, harnesses, equipment tops and scaffolding.
Ability to enter confined spaces, following all safety procedures, while in performance of job duties.
Must be able to communicate by using and hearing 2-way radio.
Have dexterity and ability to maneuver equipment in tight working spaces.