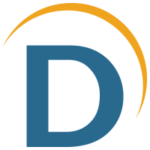 Operator
Didion is more than corn – we're about curiosity. For nearly 50 years Didion Milling has been storing, milling and transporting corn products that end up in some of the food that's probably on your pantry shelf right now. We are an organization that is on a never-ending quest for knowledge and improvement. Didion is also an ethanol producer and our mission is to reduce our dependence on foreign oil while we continue to realize the full potential of renewable biofuels. An exciting, new production area for Didion has come from the increased demand for higher quality alcohol for the sanitizer market, Didion has modified their ethanol facility to manufacture 190 Proof Denatured Alcohol. When we say, "we make a difference," we mean it in a vast and literal way: for family farmers, for hungry nations, for top-brand food manufacturers, for our dedicated team, for our local economies and the communities we call home.
POSITION SUMMARY:
The Mill Pack is a hands-on role that is critical in ensuring the highest levels of safety, quality, customer satisfaction and operational efficiency in the production of grain-based food products. Mill Pack Operators are cross-trained in multiple tasks that includes Pack equipment and forklift operations to increase contributions to the organization, enhance production flexibility and readiness, while also providing job enrichment and growth opportunities to incumbents. Employees entering into the Mill Pack Operators role are expected to actively and purposefully grow their skill set to potentially be trained in other areas not limited to a Miller and Bulk Loadout role.
RESPONSIBILITIES:
Personal and Work Environment SAFETY is achieved through:
· Development and ownership of all aspects the Mill Safety Culture. Safety Maturity is advanced through constant development of safe behaviors, procedures and systems.
· Commitment to follow all safety procedures, GMP's, performs risk assessments prior to commencing an unfamiliar task, seek to identify and implement proactive safety improvements, and use PPE when required such as: chemical handling, hearing protection, lock-out tag-out, harnesses, respiratory masks, etc.
· Ensure compliance to highest level of food safety not limited to filling in the appropriate documentation like return to service checklists, etc.
· Absolute adherence to safety procedures with use, inspection, and care of vehicles, equipment, and tools to include test equipment, lab equipment, industrial trucks, production equipment and man lifts.
The highest levels of PRODUCTION and EFFICIENCY are achieved through passionate commitment and proactive ownership. People in this key role:
· Committed and unfailing pack line and forklift support for Didion milling operation and team working to achieve operational excellence; Mill Pack Operator work is integral to preparing and providing a quality shipped Didion end product to our customers.
· Proactively monitor the packing equipment operator interface and DCS system to anticipate needs and quickly resolve any issues.
· Efficiently remove palletized product and stage it in warehouse or load into box cars using forklift truck.
· Promptly perform basic trouble shooting of pack line machinery which could relate to jammed bags, improper sealed bags, rejected bags, jammed palletizer, etc.
· Provide basic quality checks of product before shipping to customers to include pulling samples for final product testing to be delivered to quality lab.
· Ensure final paperwork and computer data entry for shipped loads is completed promptly and correctly.
· Demonstrate a proactive approach to role by anticipating and delivering on needs such as loading bags into magazine, sustaining a food safety compliant environment, supporting high levels of area/equipment sanitation, etc.
· A proactive commitment to growing and expanding skill set through training and education leading toward meeting requirements of and promotion to Miller or Mill Truck & Rail Load Out role.
· Personally committed to add value to the organization, the department, and the team by performing all tasks required to support the Production group in the efficient operation of the plant.
REQUIREMENTS to help ensure success include:
To qualify for this position, an individual must possess any combination of experience and education that would likely produce the desired job outcomes. Specific requirements include:
· High School Graduate, GED, or equivalent experience. Technical school certificate or degree in related field a plus, but not required.
· Basic driving skills required; forklift driving experience a plus.
· General computer competency required for use with HMI interface, label creation, receipt selection, and schedule selection.
· Previous experience in a manufacturing environment, in particular a food safe environment, a plus.
· Ability to work autonomously using critical thinking, problem solving, and troubleshooting skills to complete assigned tasks safely without supervision.
· Demonstrate ownership of job function and area equipment.
· Demonstrate personal initiative and collaborative, team player approach.
· Ability to proactively drive continuous improvement project creation and execution.
· Ability to read, write and speak English fluently in order to communicate effectively with team members within and external to pack department.
· A positive, proactive demeanor resulting in a passion for excellence while being humbly confident and displaying a can do attitude knowing that good isn't good enough.
PHYSICAL REQUIREMENTS AND ENVIRONMENTAL FACTORS
· Must be able to work in environmental factors that include noise, dust, hot weather, and cold weather.
· Must be able to lift 55 pounds.
· Must be able to ascend and descend stairs, ladders, and gangways on a frequent basis and be able to work while standing on a continuous basis.
· Ability to safely work aloft (heights over 20') including ladders, man lifts, harnesses, equipment tops and scaffolding.
· Ability to enter confined spaces, following all safety procedures, while in performance of job duties.
· Must be able to communicate by using and hearing 2-way radio.
· Have dexterity and ability to maneuver equipment in tight working spaces.