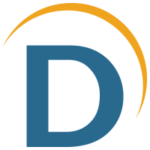 The Sanitation Technician is an entry-level position responsible for performing cleaning and sanitation duties (sweeping, mopping, scrubbing, vacuuming, etc.) of all areas of the Cambria facility including bathrooms to ensure that the facility meets cleanliness standards and maintains a "tour" ready status. This is a role that allows flexibility in work schedule as long as a clean work environment is sustained and needs of the team and facility are met.
RESPONSIBILITIES:
Sustain food safe and cleanly environment of the entire Cambria offices, labs, breakrooms, bathrooms, conference rooms, and entryways.
Clean some production areas such as; wash sinks, floors, eye wash station, and safety shower station.
Clean equipment and work areas using cleaning solutions and hand tools.
Clean up any clutter in work areas and remove trash including; products, bags, boxes.
Assist team in preparations and cleaning of the Cambria facility for partner visits, tours, company functions, etc. resulting in presentation of a professional, clean environment.
Help oversee, receive, and track inventory of cleaning supplies and chemicals and store appropriately. Initiate Change Management Request for any new chemical supplies entering the plant.
REQUIREMENTS:
High School Graduate or General Education Degree (GED). Previous experience in sanitation desired but will train the right motivated individual.
Requires appropriate training regarding proper cleaning techniques and knowledge of chemical usage and combinations appropriate for a food safe facility.
Ability to work autonomously with minimal direction to exceed job expectations.
Ability to read, write and speak English fluently in order to communicate effectively with team members at the Cambria facility.
PHYSICAL REQUIREMENTS AND ENVIRONMENTAL FACTORS
Must be able to work in environmental factors that include noise, dust, hot weather, and cold weather.
Must be able to lift 30 pounds.
Must be able to work at elevated heights including ability to ascend and descend stairs, ladders, and gangways on a frequent basis and be able to work while standing on a continuous basis.
Have dexterity and ability to maneuver equipment in tight working spaces.